Gallery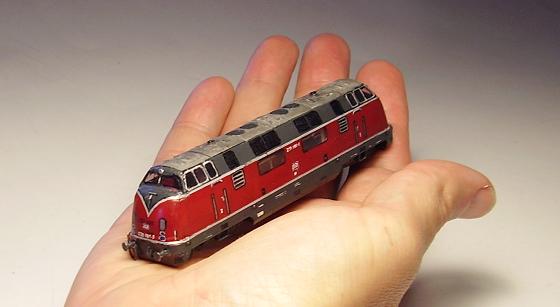 A selection from my collection of hand-made models of locomotives and multiple units in 1:160 from the western Europe
(standard gauge) are shown here.
The intention with the collection, is to show the development of locomotives/ multiple units in 13 countries.
Almost all loco-types are included, from the earliest electric- and diesel locomotives to the latest high-speed trains.

All of the models are displaymodels, without function. Today the number of the collection has reached about 2000 different vehicles.
The project started in 1977, and a pair of new models per month still joining the collection.


Some of my custom orders in different scales, are listed here too. Mostly locos and multiple units with
function - but also buses etc.

New pictures are added continuously. Choose country by clicking on it's flag!
Do´nt you want to click up each image - just place the mouse over respectively thumbnail image, and a text file indicating what it represents!





Latest update, by April -2023:
NORWAY - all pictures exchanged!



---