welcome to
Jörgen Edgar
modeler
Hand-built models in scales up to 1:87 (H0)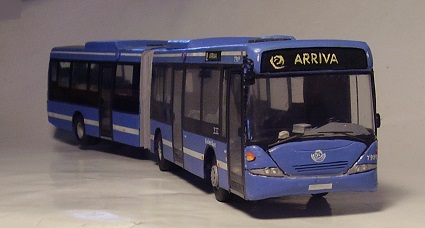 Started my one-man business in 2011, and it´s based in Tumba south of Stockholm.

Speciality: unique models of trains, buses, buildings etc.

Please look around the GALLERY - my storefront. There are you find my own collection of more than 1.900
handmade locos and multiple units, in N-scale (from Western Europe).
Also examples of custom orders through the years.
For pre-booking, the waiting time is currently about 12 months.
Train models (rolling/ motorized):
I build bodies - the customer is responsible for the chassis.
More info: see ORDER

Please, see what is currently in stock (mostly swedish models): HERE
See also actualities on FACEBOOK
LATEST UPDATES:


2023.11.01: LATEST - Some news!


2023.04.27: GALLERY - NORWAY updated! All pictures exchanged.


2022.10.18: GALLERY - SWEDEN updated! All pictures exchanged.


2022.08.15: ORDER - Some news.


2021.08.10: GALLERY - SPAIN updated! New pictures etc.


2021.07.11: GALLERY - GREAT BRITAIN updated! All pictures exchanged.



2020-08-21: THE WINTER LAYOUT - My winter layout in N-scale: Updated! New pictures, etc.






2018.11.28: INFO - New video showing a Z-layout (1:220), where I delivered most SJ-locomotives & cars.

Here you´ll see this layout, with Swedish 1960s / 70s theme!